Lagos, the bustling heart of Nigeria, is known for its vibrant culture, thriving economy, and warm hospitality. Whether you're visiting for business or leisure, finding the perfect accommodation is crucial for a memorable stay. Situated in the heart of Lagos and conveniently close to the airport, Posh Apartment offers an unparalleled ambiance that sets it apart as one of the city's best hotels.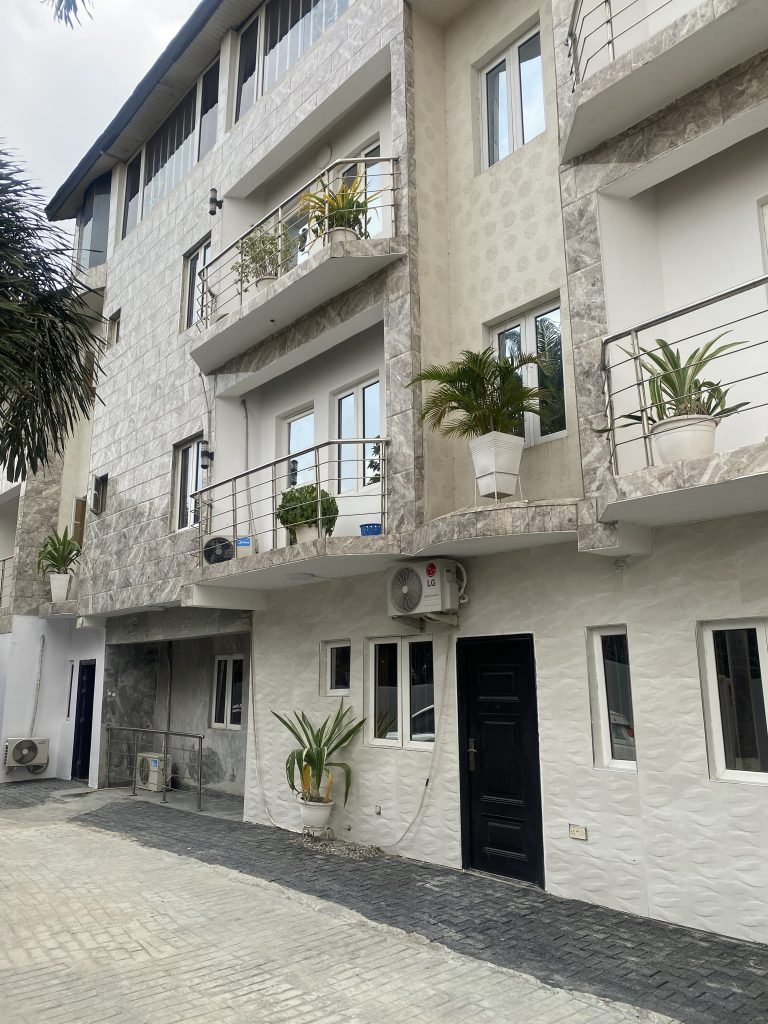 Welcome to Posh Apartment
A Prime Location
Posh Apartment boasts a prime location that caters to both business and leisure travelers. Nestled in the heart of Lagos, this hotel ensures you're never far from the city's business districts, cultural landmarks, and entertainment hubs. Whether you're attending a corporate meeting or exploring the vibrant streets of Lagos, you're just a stone's throw away from your destination.
Proximity to the Airport
One of the standout features of Posh Apartment is its proximity to Murtala Muhammed International Airport. After a long flight or before catching your next one, the last thing you want is a lengthy commute. Posh Apartment eliminates this hassle, allowing you to reach your terminal in no time. It's a haven for jet-setters seeking comfort and convenience.
Proximity to the Beach
Posh Apartments' strategic location not only places it in the heart of Lagos and close to the airport but also offers easy access to the stunning Lagos Beaches. Just a short drive away from this luxurious hotel, you'll find yourself on the sun-kissed shores of the Atlantic Ocean. Whether you're looking to soak up the sun, take a refreshing dip in the sea, or indulge in water sports, the proximity of Posh Apartment to Lagos Beaches ensures that your coastal getaway is within reach. After a day of seaside adventures, you can return to the comfort and elegance of Posh Apartment, making it the ideal choice for beach-loving travelers.
The Ambiance of Elegance
Luxurious Interiors
From the moment you step into Posh Apartment, you'll be enveloped by an ambiance of elegance. The lobby exudes sophistication with its modern decor, plush furnishings, and a warm color palette. It's a welcoming space where you can unwind after a day of meetings or exploration.
Impeccable Service
The ambiance at Posh Apartment isn't limited to its aesthetics; it extends to the level of service provided. The staff is dedicated to ensuring your stay is nothing short of exceptional. Whether you require assistance with your luggage, recommendations for local attractions, or room service, their commitment to your comfort is unwavering.
Serene Accommodations
The ambiance continues in the hotel's well-appointed rooms and suites. Each space is designed with a keen eye for detail, featuring tasteful furnishings, comfortable beds, and modern amenities. Whether you choose a standard room or a luxurious suite, you'll find an oasis of calm where you can relax and rejuvenate.
Exploring Lagos
Cultural Excursions
Posh Apartment's central location makes it the perfect starting point for exploring Lagos' rich cultural heritage. Visit the National Museum, Lekki Conservation Centre, or the Nike Art Gallery to immerse yourself in Nigeria's art and history.
Business Hub
For business travelers, the hotel's proximity to Lagos' commercial districts is a significant advantage. You'll spend less time commuting and more time focusing on your work, knowing that you have a comfortable retreat waiting for you at the end of the day.
Conclusion
In the heart of Lagos, close to the airport, and exuding an ambiance of elegance, Posh Apartment stands as a testament to exceptional hospitality. Whether you're in the city for business or leisure, this hotel offers a haven of comfort and convenience. With its luxurious interiors, impeccable service, and strategic locations, Posh Apartment truly deserves its place among Lagos' best hotels.
Experience Lagos in style and comfort—book your stay at Posh Apartment today!